Our HP Indigo Presses
We have two Indigo Presses: the HP Indigo 5500 and HP Indigo 7900.
We have tailored the presses to run according to our clients needs… especially for greeting cards, stationery and high end, high impact printing projects.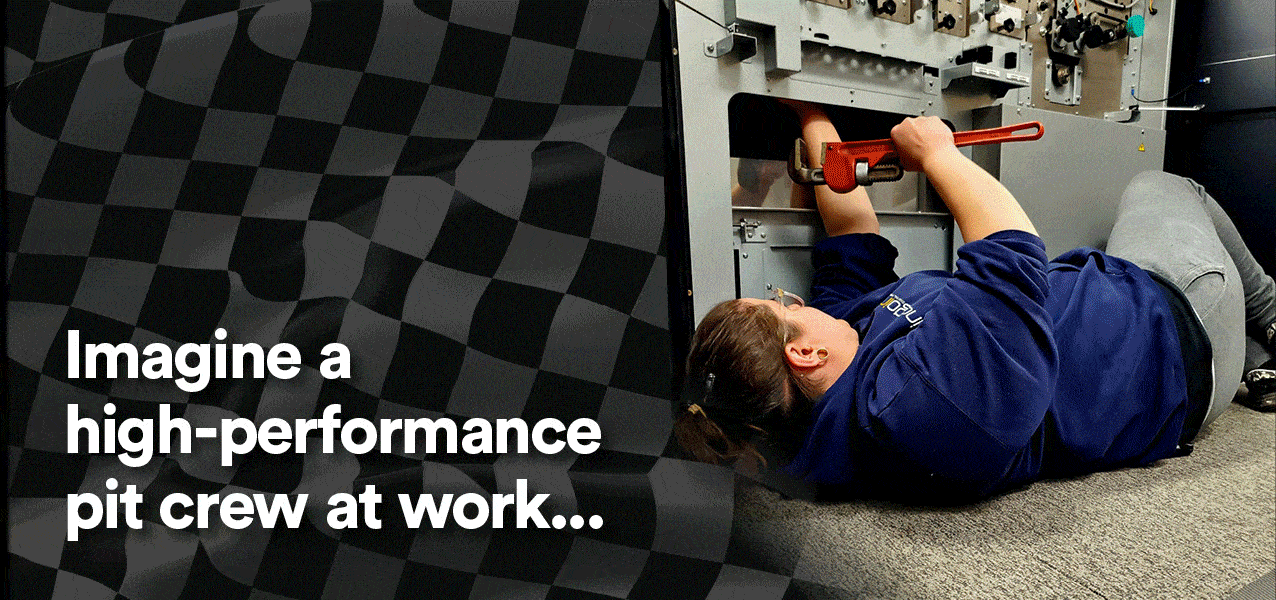 Special Features of our
HP Indigo Presses
HP Indigo 5500:
Heavy Substrate kit for up to 18Pt thick
White Ink printing
Printable Sheet Coverage 12.48x 17.7
HP Indigo 7900:
Heavy Substrate Kit for up to 18Pt thick
White Ink printing
76% Faster than our HP Indigo 5500
Printable Sheet Coverage 12.48×18.26 (may not seem like a huge increase over our HP Indigo 5500 but this allows for much higher efficiency and a wider range of applications)
One Shot for printing on synthetics and other special substrates
Metallic Ink Capabilities (see our Metallic Ink page for examples)
Fluorescent and Spot Gloss Ink (limited availability)
Digital Ink Priming for printing on an expanded array of non-digitally approved stocks (still in testing, but in the meantime, we are successfully doing this off-line *Note: There are limitations…Not all stocks are successfully primed)
Our Indigo Presses in Action
HP Indigo 7800 Press Tour
As always, we love hearing from you. If you have questions or ideas you'd like to run by us, don't hesitate to reach out.