Be More Efficient. Be More Targeted.
Be More Beautiful.
It's no secret that printing requires natural resources—specifically trees. And because of this simple truth, our team firmly believes that if we're going to be printing in 2019, we've got to make it count—better ideas, better processes, better results.

Indigo Ink continues to value our role as stewards of the environment with initiatives like PrintReleaf and FSC Certification. As of May 1, 2019, we've planted 5,234 trees via Print Releaf in an effort to offset our paper usage. By pairing Print Releaf with our FSC Certified paper stocks, we hope to not only mitigate our environmental impact, but actually have a net positive forest impact.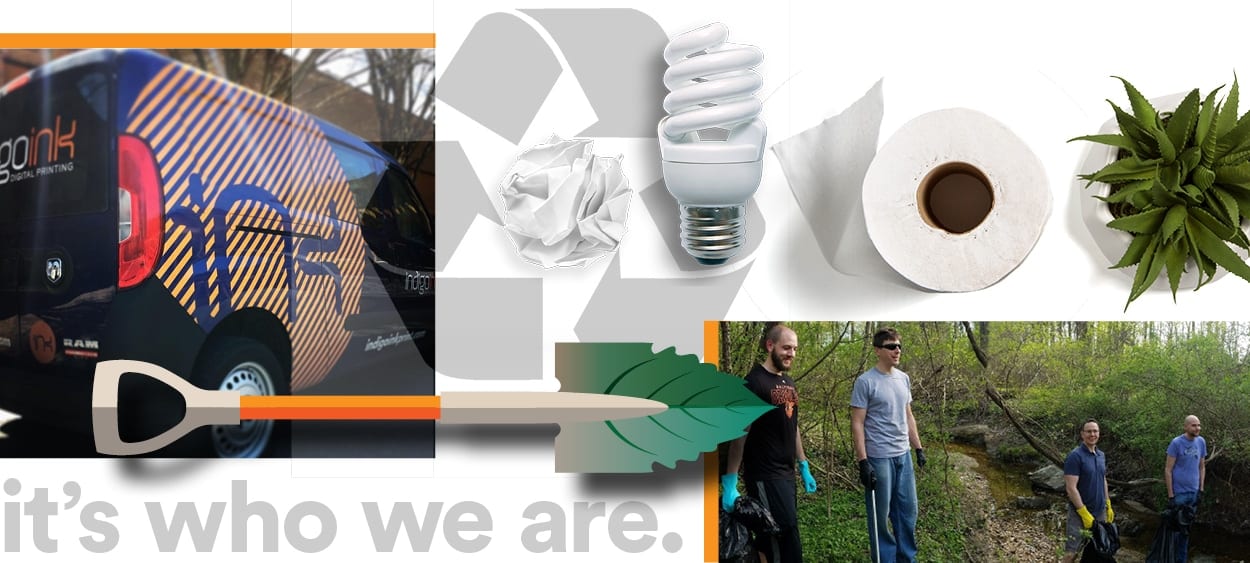 On top of this, our company culture reflects our strong environmental values—a robust recycling program, hybrid and fuel efficient vehicles, sustainable office products, and recurring stream clean volunteer opportunities to name just a few. Simultaneously, we're striving to enhance every print job with new techniques, new formats, and our notorious tenacity for quality. The delicate balance of good print, good business, and a good environment is at the core of everything we do.

Let's partner on projects that inspire curiosity, reverence, and a restored equilibrium between printing and the environment. Contact us to discuss how to minimize the environmental impact of your next project, and Make Print Count.