Digital printing has often been criticized for its lack of quality and versatility when compared to offset and silkscreen printing. Spot colors, paper stocks, varnishes, and a variety of specialty production techniques that elevate the quality of a printed piece were once considered exclusive to offset and silkscreen printing. This generally meant that only high quantities—or even higher budgets—would allow for these visual effects. But over the past decade, Indigo Ink has breached the divide between elevated production and digital printing by experimenting and honing our in-house capabilities. One of the most important breakthroughs has been the usage and application of digitally printed white ink to achieve a variety of effects. We've tested, refined, and perfected a suite of white ink techniques that have opened up a new dimension in digital print creativity.
White ink is often thought of as a spot color or "fifth ink" in the four-color printing process. But with creative usage, it can open the door to a variety of effects beyond simply "white color."
Dark Substrates
To begin with, it allows for darker paper stocks with superior tactile quality to be an integral part of a design. Serving as a "base coat," full color imagery can be printed on top of a white layer, masking the underlying paper hue.
White on White
Secondly, it can create a varnish effect or watermark by printing with subtle contrast on white paper stocks—the difference in sheen between the stock and the white ink creates a delicate and nuanced visual effect.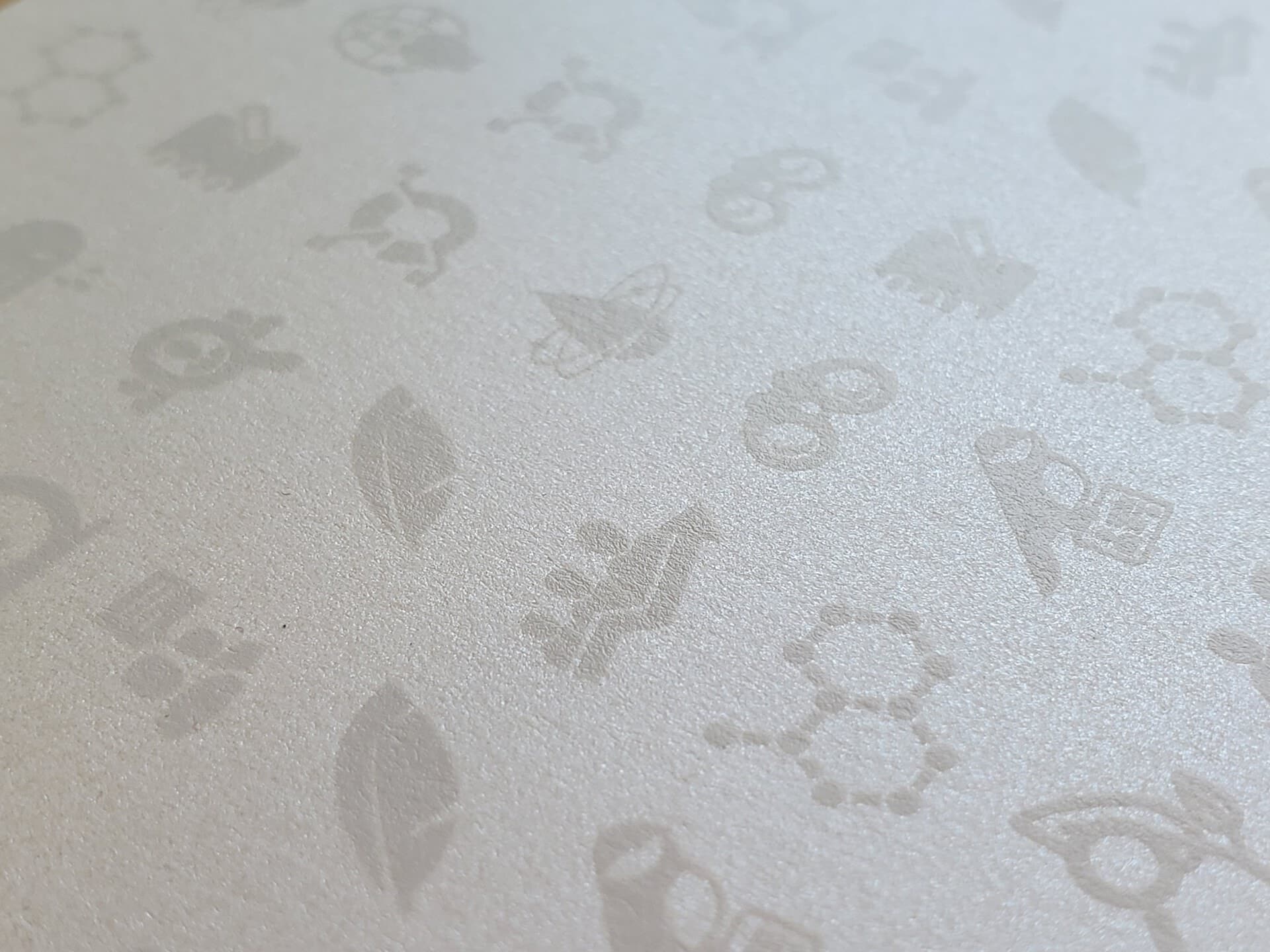 Dimension Effect
Additionally, it can be used to create layered dimension by shifting opacities. Because white ink is printed on a sheet with multiple passes through the impression cylinder in the press, opacity can be controlled by the amount of times a sheet is hit with white ink—the fewer the passes, the more transparent the white value appears. (Tip: Additional Opacity effect can also be achieved by changing the opacity in the white ink layer in the file). Just like silkscreen printing, the opacity between layers and colors can create amazing depth. Unlike silkscreen printing, incredible control over tight registration and full photographic imagery can be achieved in a fraction of the time.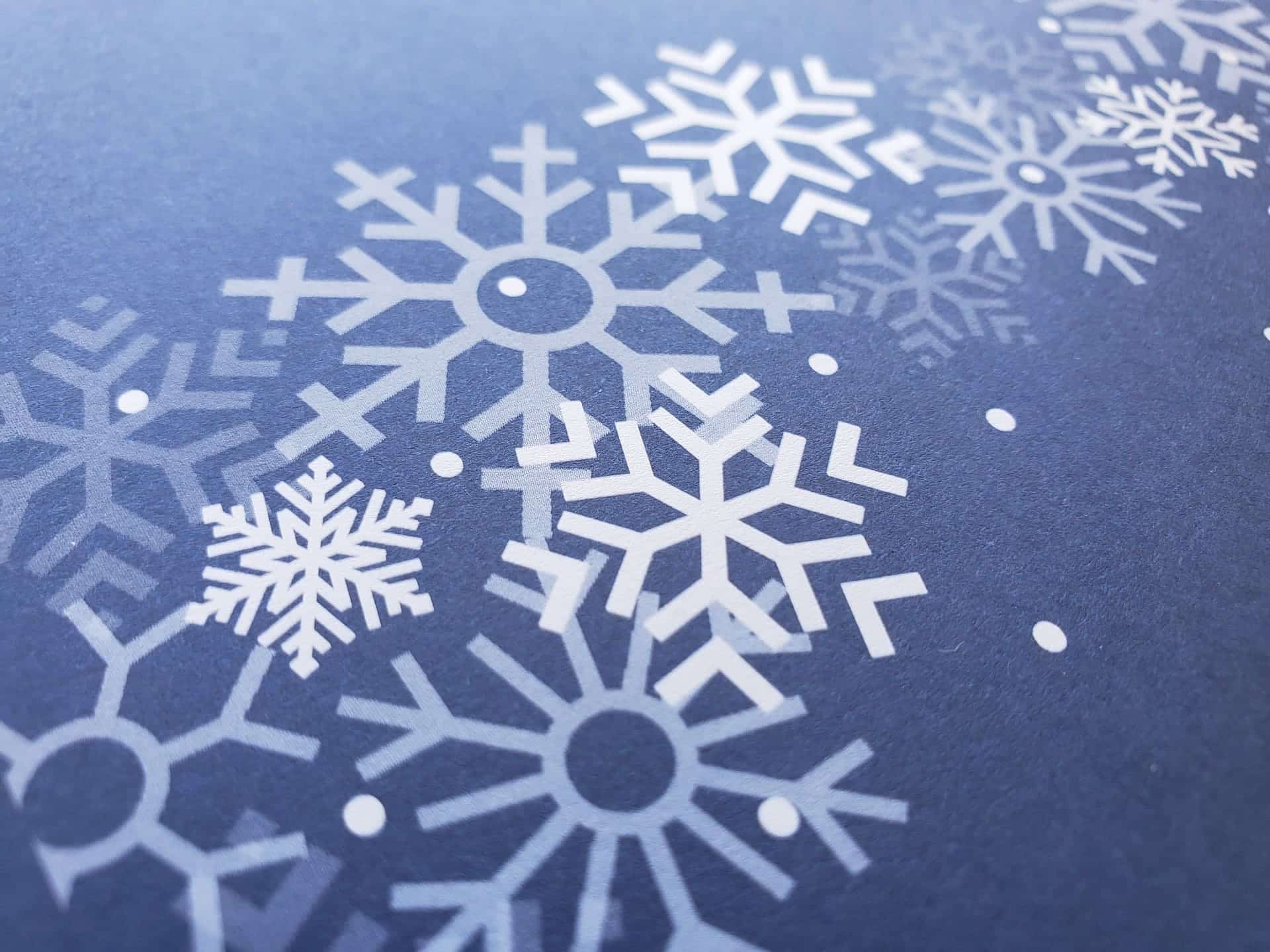 To date, we've produced amazing silkscreen-esque posters, luxuriously tactile brochures, and jaw-dropping collateral that have incorporated the many facets of white ink. We're continually impressed by the ideas that designers bring to us, and we're intrigued by new applications of white ink that may still be on the horizon. For step by step white ink file set up instructions go to https://www.indigoinkprint.com/resources/#WhiteInk or contact us directly. And as always, if you have an idea we haven't mentioned, please reach out and we'll do our best to figure out a solution to make it a printed reality.