We've been busy in 2019. Our Team's growth has come from a cross-pollination of old-school, roll-up-your-sleeves craftsmanship, hard work, and an honest approach to building lasting relationships. As we look back on 2019, we celebrate the moments and relationships that have inspired us to flourish. We give thanks for the role you've played in our ongoing story.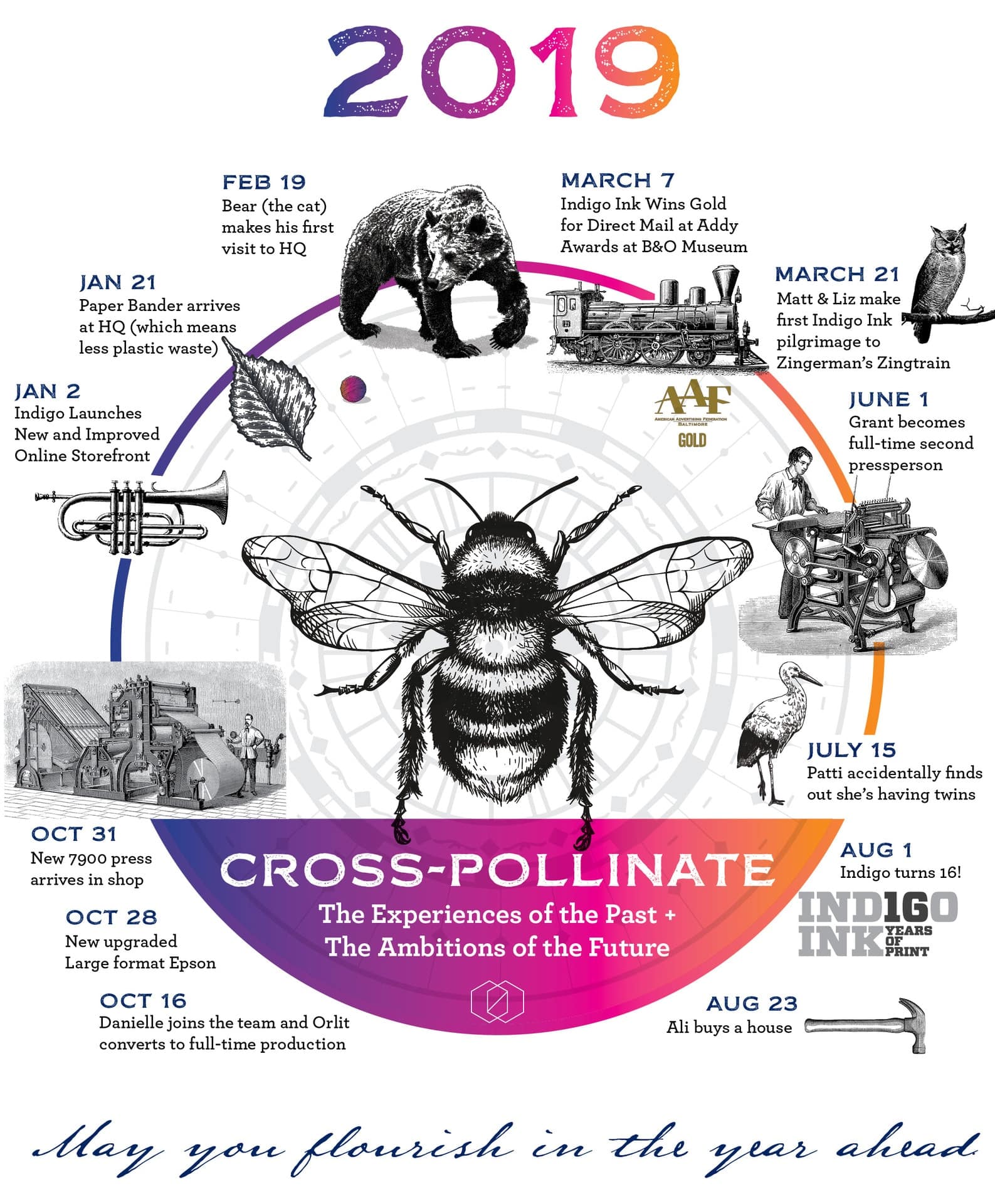 Inspired by Howard County, MD's recent commitment to the "Bee City USA" coalition, Indigo Ink is donating to BeeCity USA in support of nature's crucial pollinators. As one of the first counties in the nation to become a "Bee City," Howard County will commit to reducing pesticide use and creating sustainable habitats for pollinators, which are vital to feeding the planet.

When ideas meet ink, creativity flourishes. Let Indigo Ink cross-pollinate your design with our production ideas, unique finishing techniques, and years of experience. We'll enhance, optimize, and ultimately bring your project to life.