Die-cutting a stipple sheet after spot coloring it with white ink on a short run for your best friend's wedding.  It better be beautiful.
We are not in the business of commodity prints…we are in the business of quality printed pieces that matter. The purpose and context of a printed piece (like your best friend's wedding invite) requires that our work be the best quality possible. As each diverse print job comes off the press, the mantra remains the same… It better be beautiful!   
During our weekly team talk, I asked our team this question: 
What are some ways we all contribute to making this happen every day?
Here are some of the responses from the team: 
"Taking the time to reach out to clients when there are problems with their job" 

"Being willing to take on complex projects that require a lot of special handling" 

"The hours and money we spend fighting a problem to get the quality right even when it might not be in our own financial interest."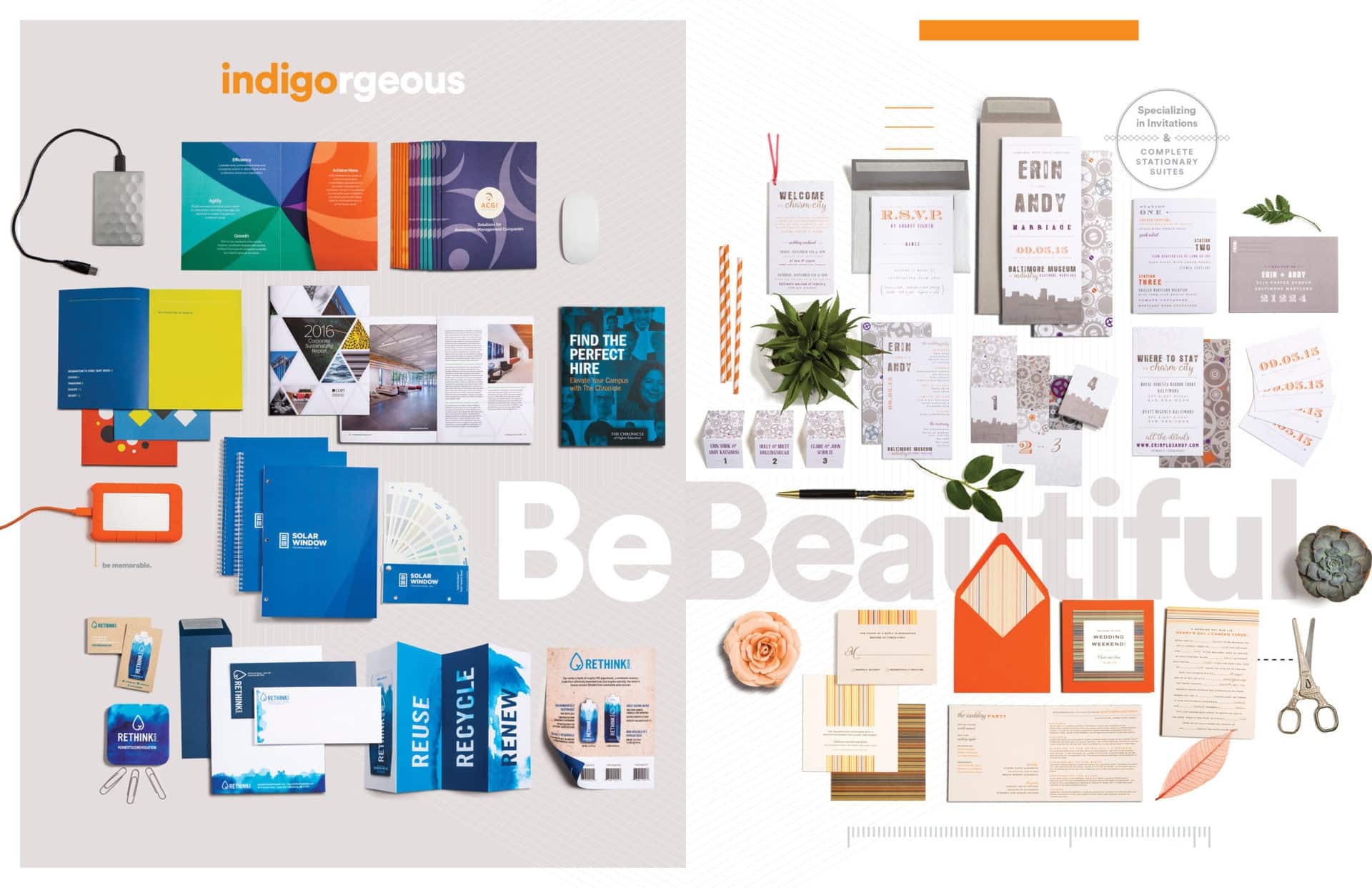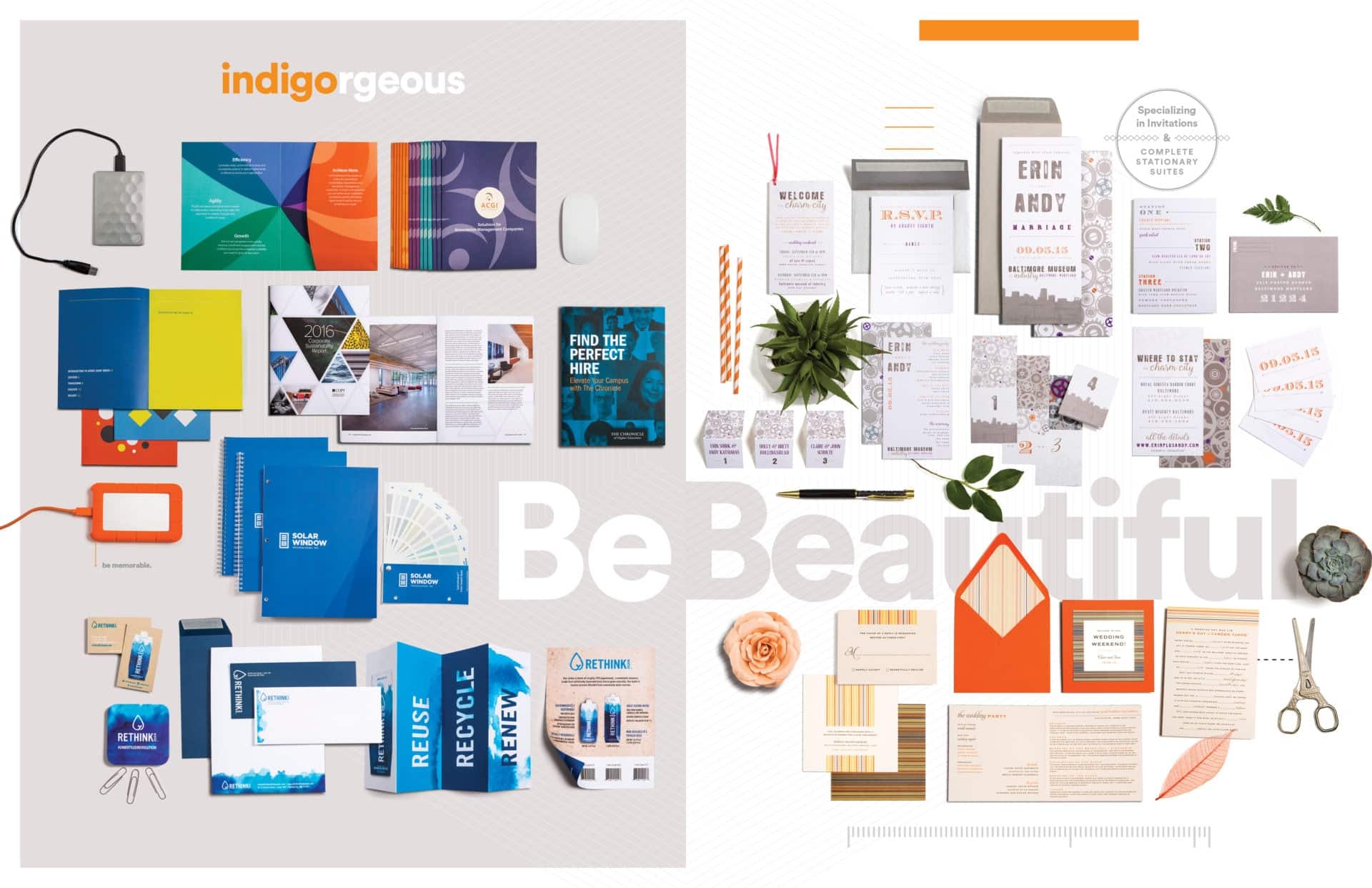 Ensuring quality has an impact on the bottom line…which means we simply cannot be in a race with the competition to the lowest price. While we are continually finding ways to improve our processes and efficiency (see "Indigogogo"), the truth is, it is expensive and a lot of hard work to do things the way we do…things like extensive customer guidance and individualized service from a dedicated Project Manager, offering an extensive variety of the best stocks and finishing's available in digital print, and offering highly customizable and complicated projects – going beyond "print-on-demand" templates (though we do offer those, too ).  I've half-jokingly told people that we are a little bit like a restaurant with no menu, but rather a very extensive list of available ingredients where our clients tell us what they want us to custom make from scratch (and quickly!).  We will not be the right printer for every client or job. However, our hope is that for the clients who care about and appreciate what we have to offer, we succeed in delivering a stunningly beautiful product— ultimately convincing our clients that printing with us is worth it. 
Speaking of the right clients, part of what makes our job so fun and inspiring is working with so many talented designers, artist and creatives.  It is a privilege and an honor to bring into physical form such beautiful work that has been created by our clients. We never take for granted what they've entrusted us to do. 
This philosophy of beauty has played a role in our decision-making process regarding which machines we will or will not buy, what papers we use, what vendors we use, and who we hire (the same can be said regarding our "goodwill" quality).  For instance, our decision back in 2006 to purchase our first HP Indigo Press (and our continued decision to purchase other HP Indigo Presses over the years) was primarily over concerns about quality.  Competing providers and alternative machines were (and possibly still are) cheaper to operate and maintain— and much easier to use (Sorry HP)—but the quality simply wasn't on the mark.  We believe that HP Indigo products consistently offer superior printing technology and produce the highest quality print of their kind.  
We've set the bar high for ourselves. Our level of quality is difficult to do and even harder to maintain consistently over time and meeting our own standard of beauty is a challenge that will always be a work in progress. This drive comes from the fact that we are artists and craftspeople at heart and geek out over this stuff!  
"A Picture Speaks a Thousand Words." … Check out our Instagram feed for examples of some of the beautiful work designed by our clients and printed by our team. Then follow us for continual inspiration on ways to elevate the beauty in your next print project.